ROLA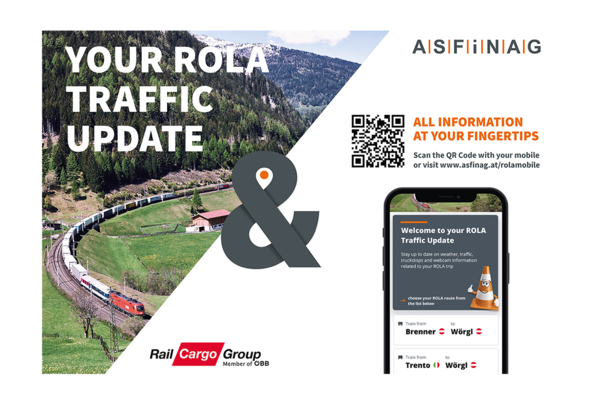 Your ROLA Traffic Update
Here you can access the road traffic information in cooperation with ASFINAG for the following connections
How much CO₂ our ROLA customers have saved since 1st January 2023
Every ROLA transport increases the amount of CO2 that has been saved in the Live Ticker.
ROLA customers can also find out how much CO2 they have saved on a quarterly basis.
How much CO2 does your transport save
Safe with ROLA
For your safety at ROLA, we summarized the most important processes and step of a ROLA trip in a short safety video.
Please pay attention to it before your ROLA trip. The video can also be seen of all ROLA users directly at the information screens at the ROLA terminals.
So you are always safe under way with ROLA, you help keeping the roads free and protect the environment.